Event Overview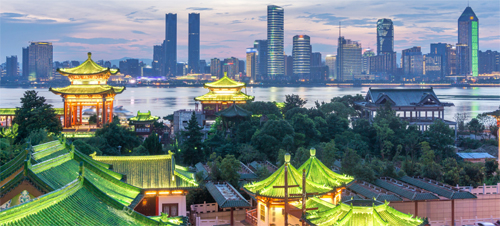 Date£º8th-11th Dec 2019
Venue£ºSt.Regis, Shenzhen
The CHINAFIT/IHRSA China Management Forum is organized annually for the Chinese fitness market by ChinaFit and IHRSA. The forum is held in China every year with the purpose of sharing fitness communication between China and the International fitness industry. The CHINAFIT/IHRSA China Management Forum invites professional speakers and successful leaders from International fitness management to review the global and Asia-Pacific fitness markets, sharing cutting-edge management concepts and future fitness industry development trends.

About IHRSA
IHRSA -- the International Health, Racquet & Sportsclub Association -- is the largest trade association serving the global health club and fitness industry. The mission of IHRSA is to grow, protect and promote the health and fitness industry, and to provide its members with benefits that will help them be more successful.
IHRSA and its members (health clubs and fitness facilities, gyms, spas, sports clubs, and industry suppliers) are dedicated to making the world healthier through regular exercise and activity promotion.
About CHINAFIT
CHINAFIT is a news platform providing global industry information for Chinese fitness industry investors, general managers, coaches and other practitioners. ChinaFit is committed to helping the Chinese fitness industry develop and grow.
Since 2009, ChinaFit has organized fitness industry exchange events in China which has created strong International relationships for the Chinese industry.
The ChinaFit Yoga Conference has been held continuously since 2011.
Since 2010, in cooperation with IHRSA (International Health, Racquet and Sportsclublub Association) ChinaFit has presented the CHINAFIT / IHRSA China Management Forum in China, an International high-end fitness management forum promoting information exchanges for industry leadership.
The CHINAFIT Fitness Convention has been held continuously since 2012 and has become the largest annual event for the commercial Chinese fitness industry.

Contact£º+86 139-1126-6700 zy@sportnet.cn